Qarvani Rkatsiteli Vardisferi 2020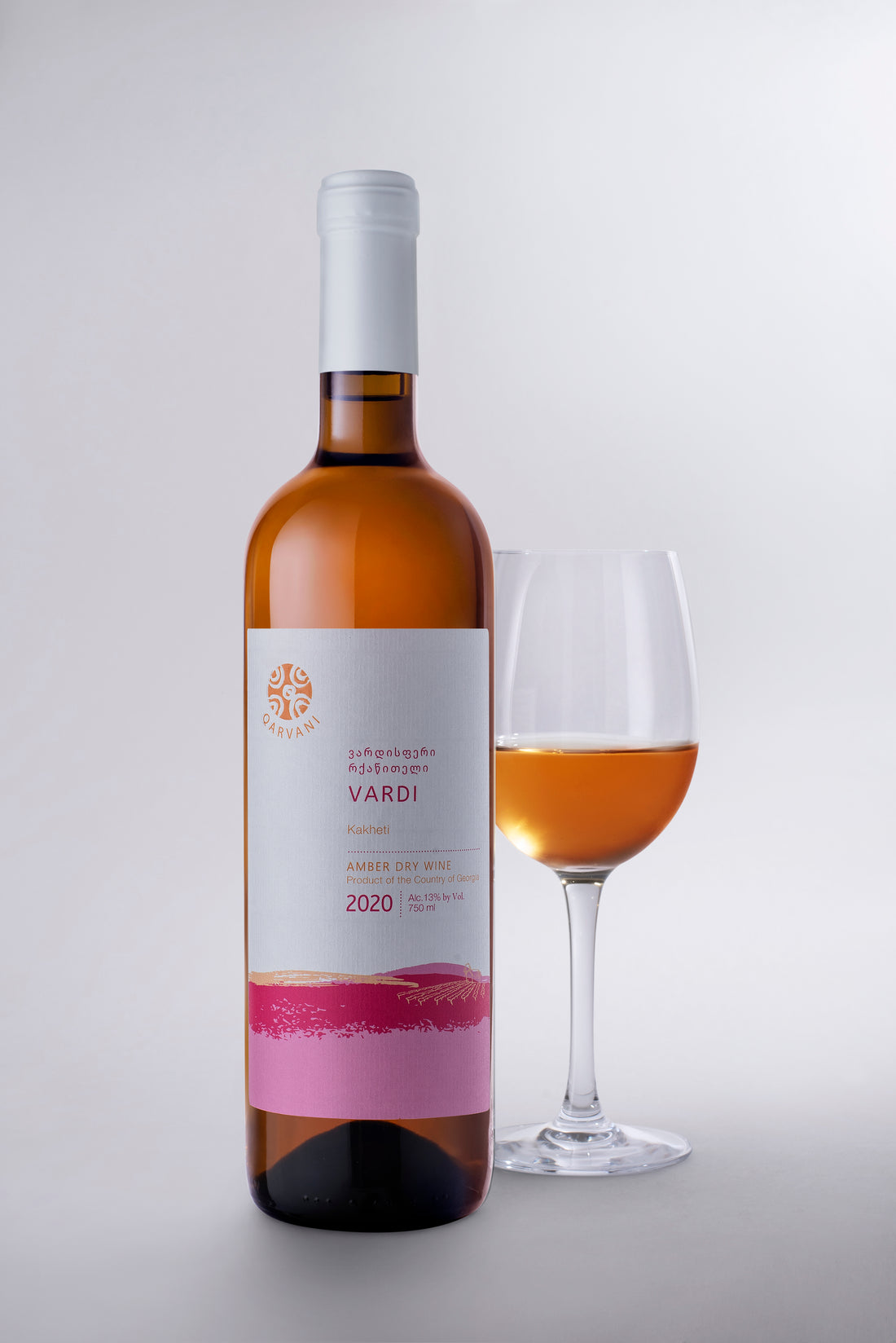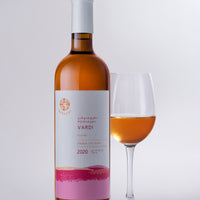 Qarvani Rkatsiteli Vardisferi 2020
Fuller bodied and dry; It starts with a lovely hazy orange/pink color and a nose of roses, golden raisins and spice. The palate continues with citrus preserves, plums, and raspberry. Finish is clean with bitter herbs, pink grapefruit, and tannins. Serve cool, but not cold, like you would a red wine.
Grape Varieties: Pink Rkatsiteli 100%

Orgin: Kvareli area, Kakheti, Georgia

Altitude: 400m

Soil:Alluvial soils over sandstone

ABV: 13%

SO2: 38mg/L

Fermentation: Qvevri, skin contact tradition, native yeast

Filtration/Fining: Unfiltered/Unfined

THE WINERY
Qarvani is a brand of Anapea Village winery imported to the USA exclusively by
Ghvinos Wine Group. Anapea Village is a unique and extraordinary Georgian
winery focused on indigenous varieties and traditional techniques. Founded in
2013 by Khatia Darguashvili and her husband Gocha, Anapea farms 23 hectares
in the Kvareli area of Kakheti and produces just over four thousand cases
annually. Anapea Village Qarvani is a member of Georgia's Natural Wine
Association
THE WINEMAKING
Following hand-harvest and de-stemming, grapes are co-fermented on skins
using only natural native yeast in qvevri and aged for 4-5 months. Malolactic
fermentation was completed naturally, and the finished wine was bottled and
aged in bottle for 3 additional months before release.
THE VINEYARD & GRAPES
Grapes are from vineyards in the Kvareli area, nestled in the Caucuses foothills.
Vines are planted at 400m (~1000ft) on alluvial soils over sandstone and are dry
farmed. Viticulture is organic with biodynamic practices.
VARDI – The grape is Pink Rkatsiteli (Vardisperi Rkatsiteli), one of the oldest
and rarest varietals found originally in Georgia. The history of this variety
began during the 1948 harvest when workers picking Rkatsiteli grapes
discovered that there were pink colored grapes on some of the vine.
Researches found that Pink Rkatsiteli originated from ordinary Rkatsiteli
through spontaneous bud mutation, a one in a million chance. Despite its
potential, the variety is not yet well spread and can be only found in very low
quantities.