Anthony Bourdain described Georgia as, "Small compared to the superpowers around it, but vital, its significance far exceeding its relative size".
The country's population is just shy of 4 million people (about the same size as the State of Oklahoma). Georgia is an ancient country with a rich history. No other country in the world has wine so embedded in its culture and everyday life. Georgians have made wine for over 8000 years.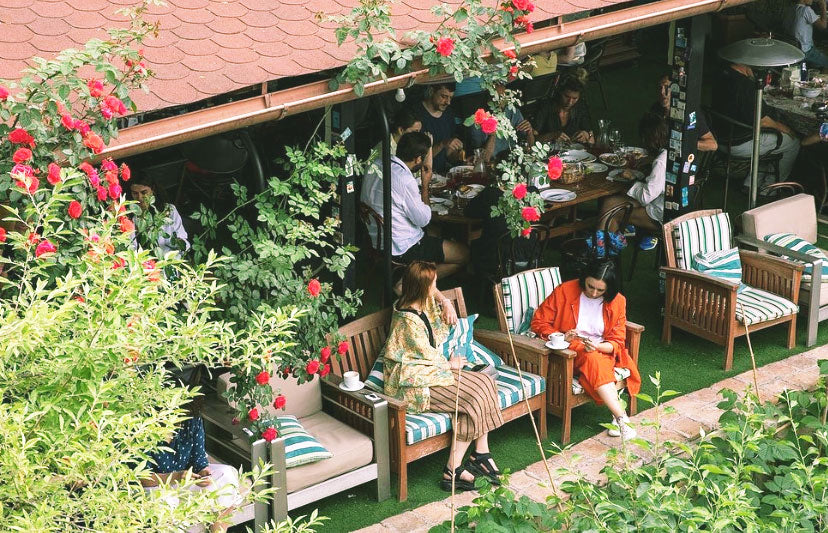 A Culturally and Ecologically Diverse Country
Georgia's history is steeped in resilience and survival from centuries of invasions and occupations and its wine has been there for it all.
A Passionately Independent Country
Long under the yoke of Imperial Russia and the former USSR, Georgia is now an independent democratic nation facing strongly to the West with formal European Union Association and NATO partnerships. It welcomes all who come on friendly terms with open arms and wine, but fiercely defends its freedom against any who choose to threaten. The beautiful 'Mother of Georgia' statue demonstrates this, a welcoming wine in the left hand for friends, a sword in the right for foes!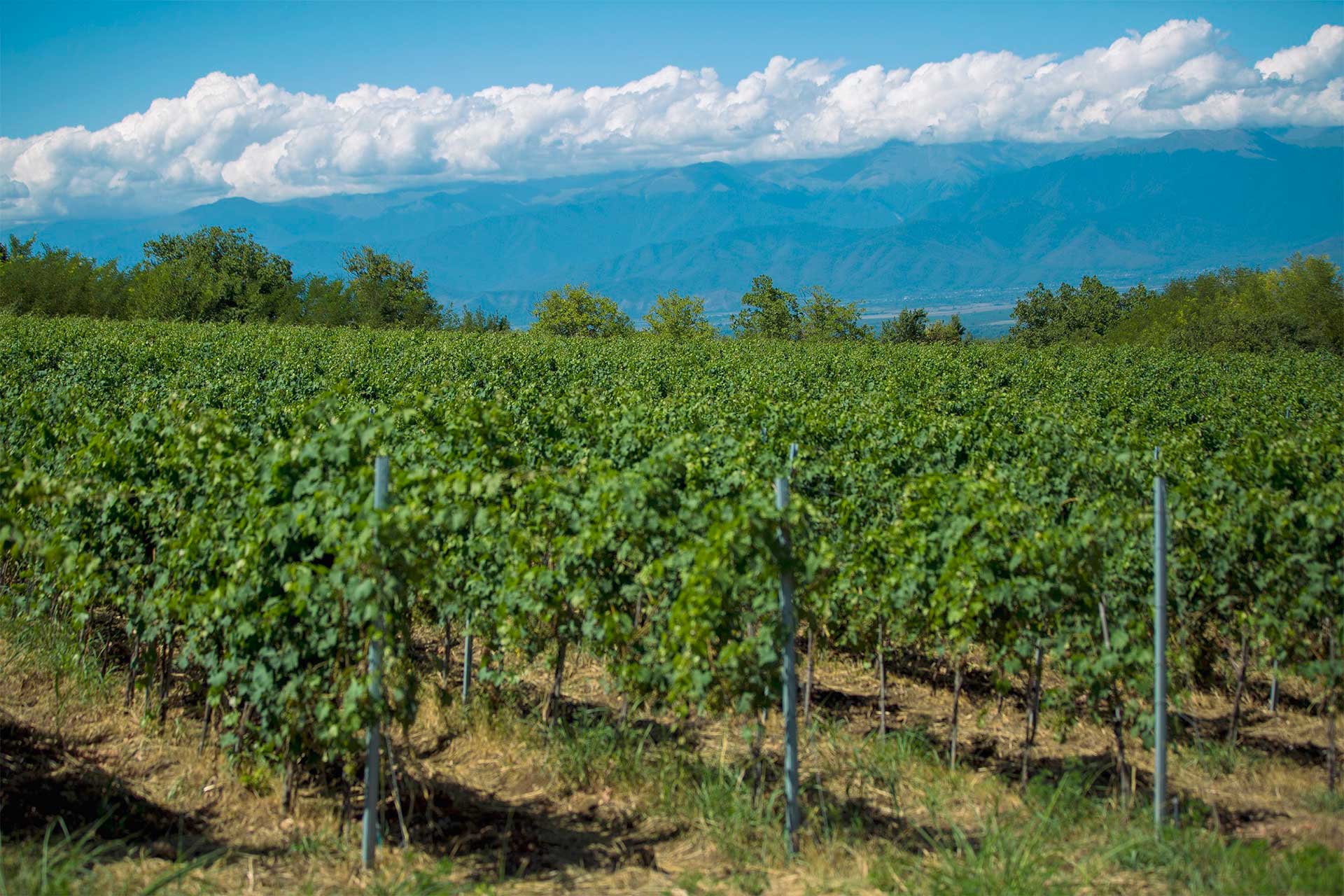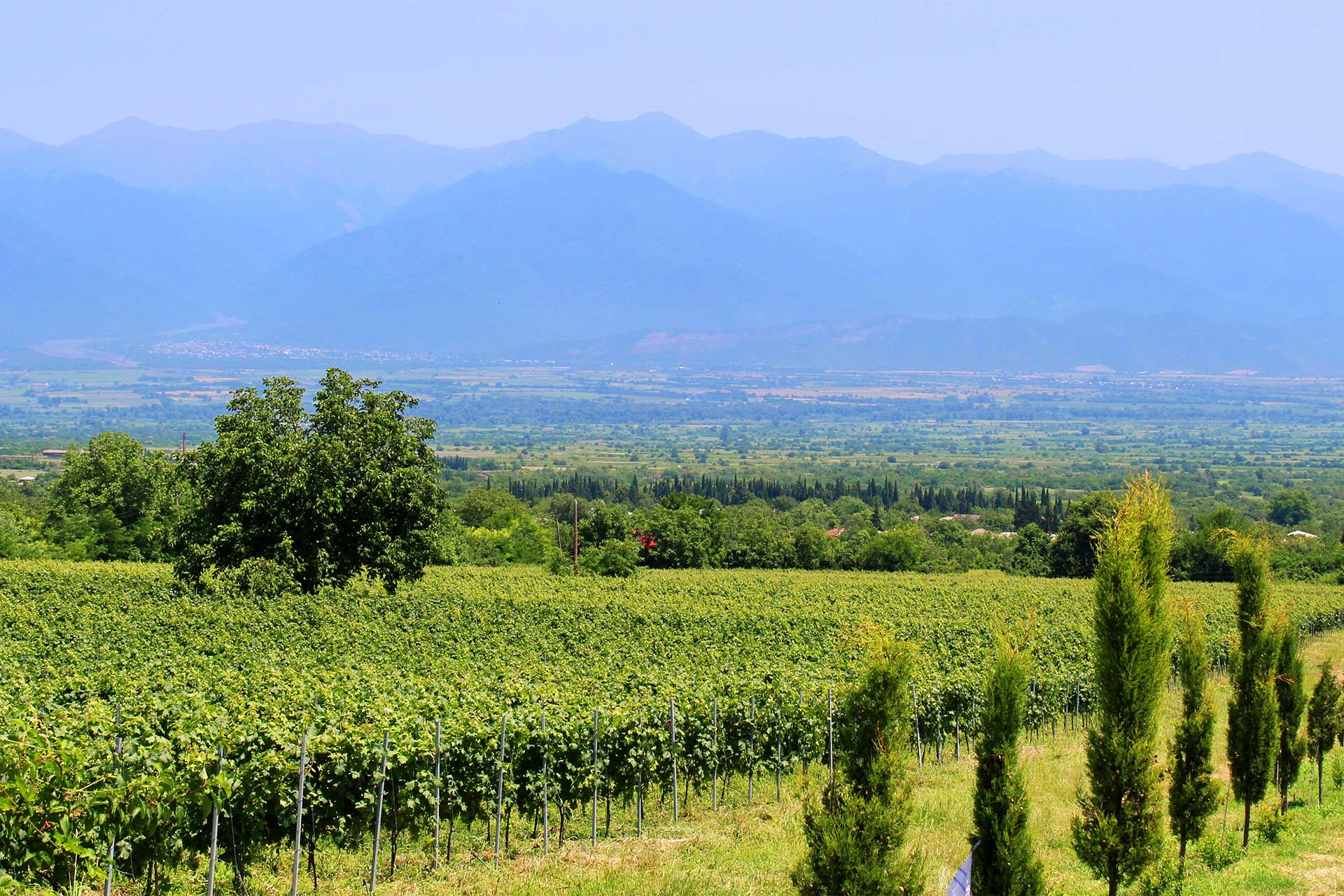 Geography
Georgia sits at the crossroads between Europe and Asia. Georgia is bordered on the North by Russia, on the East by Azerbaijan, the South by Armenia and Turkey, and on the West by The Black Sea.
Climate
Georgia's climate ranges dramatically from subtropical humid and moist to semi-desert and even high alpine.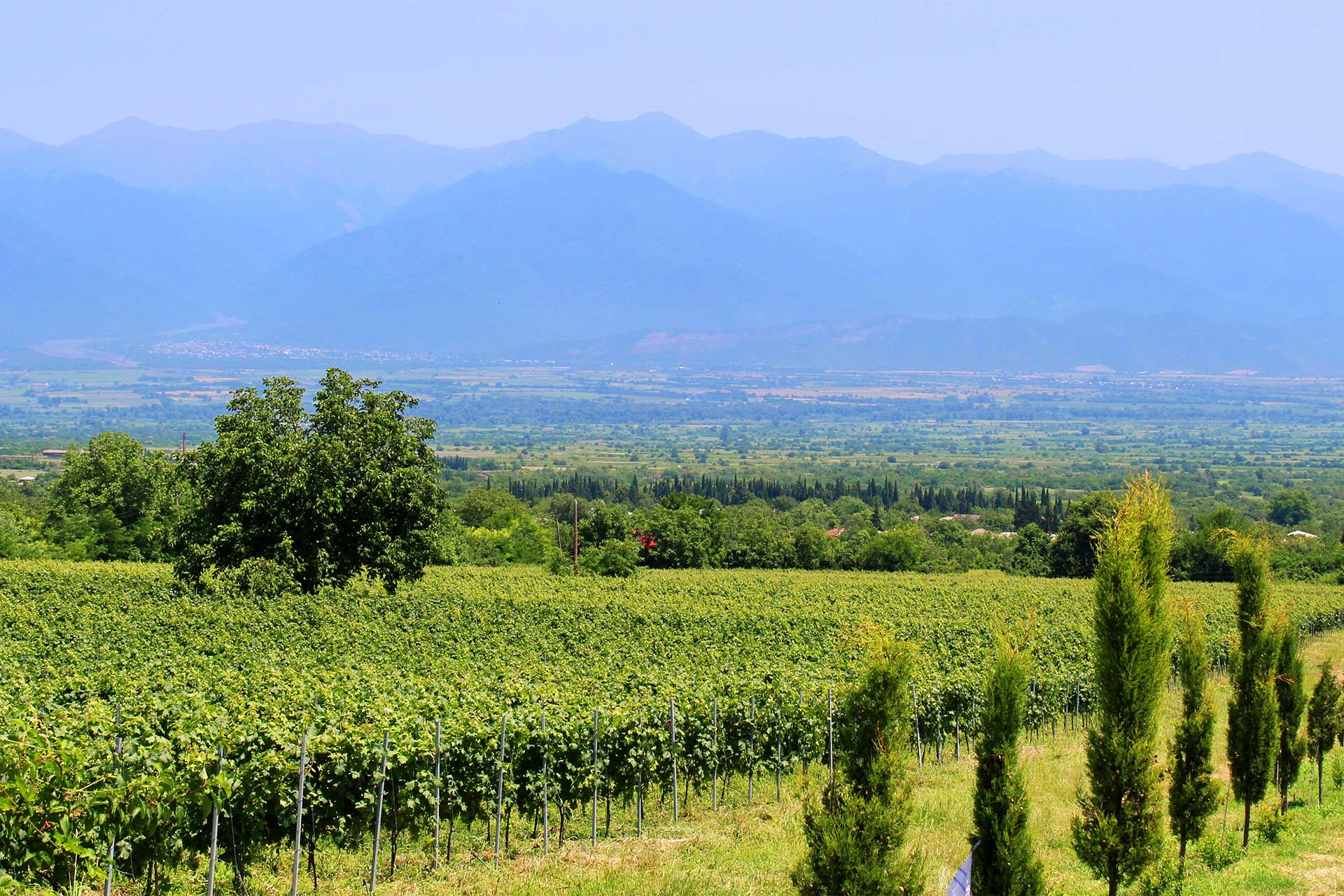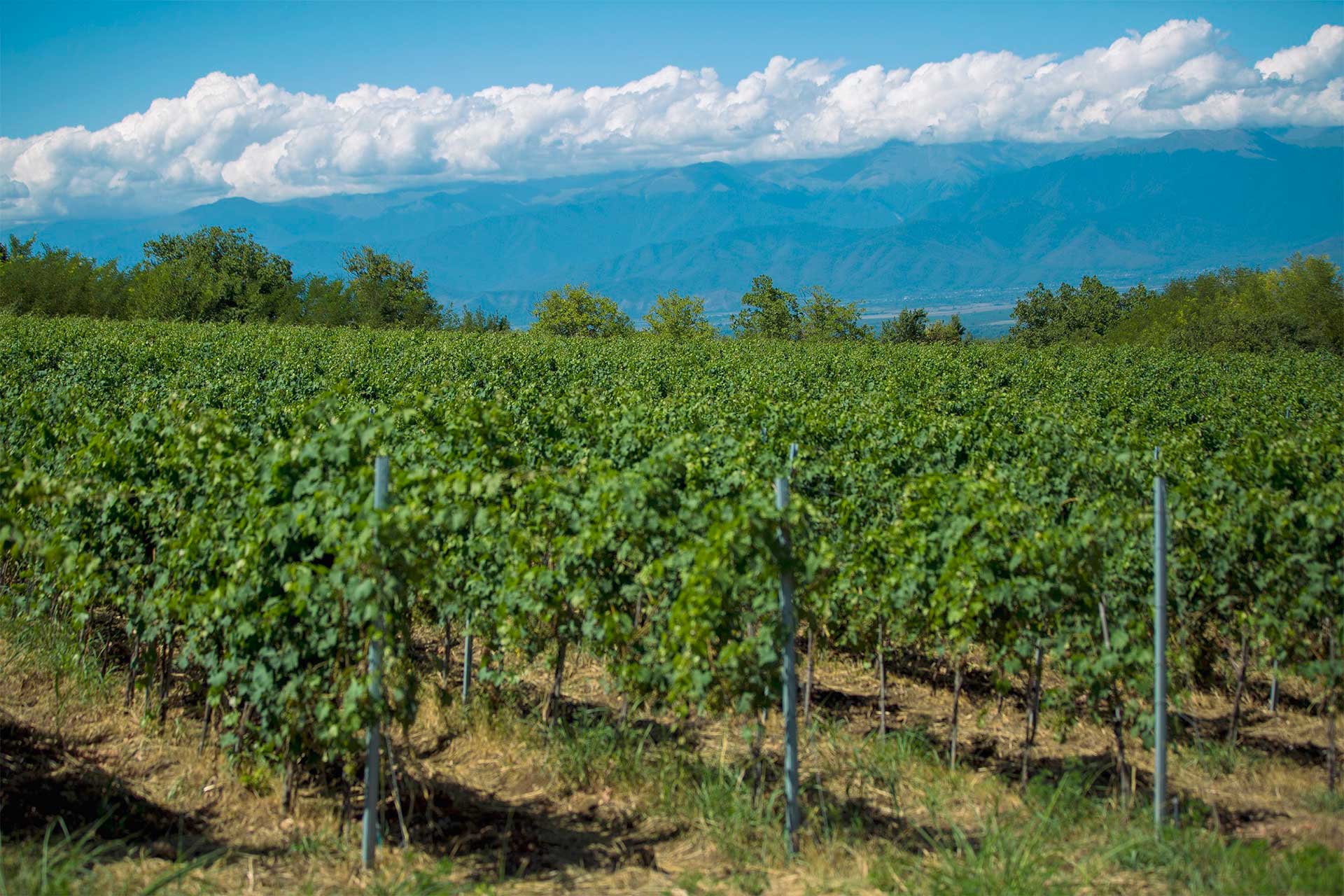 A diverse population enriched by migrations from neighboring cultures.
Fun fact: the Georgian Caucasus mountain range is the highest mountain range in Europe. Yep, higher than the Alps – way higher! The diversity of Georgia's climates deems it one of the most ecologically diverse countries on Earth.
The Snow covered Caucasus mountains, the subtropical Black Sea, huge fertile valleys with plenty of fresh water and an ideal climate and latitude (its sits on the same latitude as Tuscany, Rioja and Napa Valley) all combine to form one of the best wine growing regions in the world.
Rejuvenation
These practices were disrupted throughout the Soviet era when only a few indigenous varieties were grown and wine production was concentrated on quantity over quality. High yield wines were made in government controlled industrial complexes.
However, family vineyards and adherence to traditional Georgian methods saved the indigenous grapes from extinction and retained the practice of traditional winemaking methods. Only since the fall of the USSR coupled with free-market entrepreneurial resurgence has traditional Georgian winemaking come back to life, and only over the past two decades has Georgian wine begun to emerge abundantly (through the integration of traditional and modern winemaking techniques) and with the quality and range of flavors it was once known for across many continents.