Qarvani Rkatsiteli Kisi 2020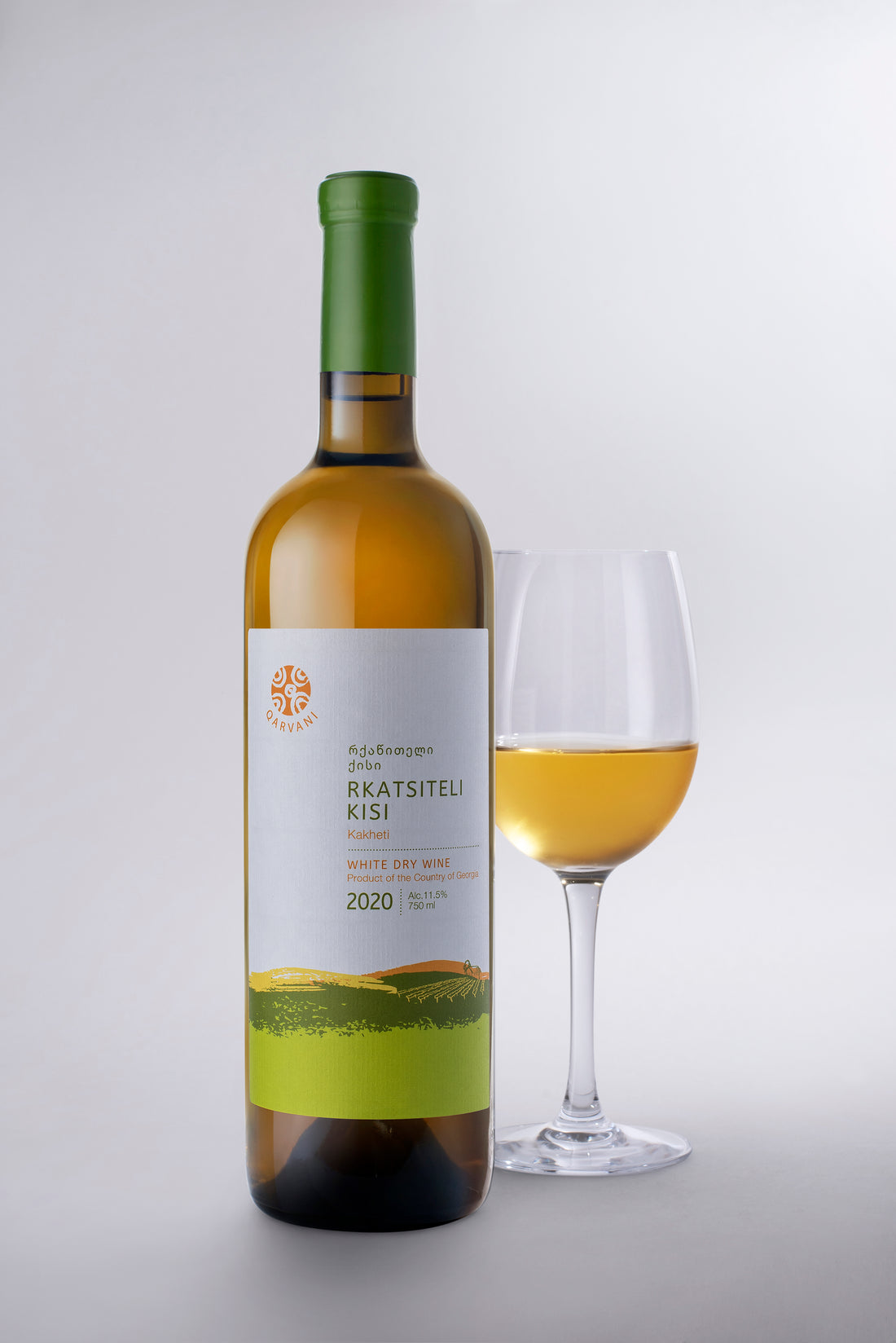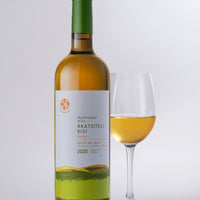 Qarvani Rkatsiteli Kisi 2020
A straw-colored wine, made with skin contact and aged in Qvevri for 6 months. the nose is quite floral with flavors of pear, citrus and green tea on the palate.
Grape Varieties: Rkatsiteli (50%) / Kisi (50%)

Origin: Anapea Winery, Kakheti, Georgia

Altitude: 800m

Soil: Heavy clay

ABV: 11.5%

SO2: 29mg/L

Fermentation: Qvevri, skin contact tradition, native yeast

Filtration/Fining: Unfiltered/Unfined
THE WINERY
Qarvani is a brand of Anapea Village winery imported to the USA exclusively by
Ghvinos Wine Group. Anapea Village is a unique and extraordinary Georgian
winery focused on indigenous varieties and traditional techniques. Founded in
2013 by Khatia Darguashvili and her husband Gocha, Anapea farms 23 hectares
in the Kvareli and Sagarejo (Udabno) area of Kakheti and produces just over
four thousand cases annually. Anapea Village Qarvani is a member of Georgia's
Natural Wine Association
THE WINEMAKING
Following hand-harvest and de-stemming, grapes are co-fermented on skins
using only natural accrued yeast in qvevri for 1-2 weeks and after aged for 6-7
months in qvevri. Malolactic fermentation was completed naturally, and the
finished wine was bottled and aged in bottle for 3 additional months before
release.
THE VINEYARD & GRAPES
Grapes are from vineyards in the Sagarejo area, on the
way to David Gareji Monastry, Udabno. Vines are planted
at 800 m. The vineyard in Sagarejo has heavy clay soil and
is dry farmed. Viticulture is organic with biodynamic
practices.
Rkatsiteli-Kisi White Wine - Rkatsiteli is the one of the oldest grape varieties,
originated from Georgia, Kakheti region. In Georgia, clay vessels were found
with seeds of Rkatsiteli grapes which date back to 3000 BC. Kisi is indigenous to
Kakheti. It has an unforgettable aromas and tastes is made both in the
European and Georgian traditional manner. A straw-colored wine, the nose is
quite floral with flavors of pear, citrus and green tea on the palate; Alc 11.5%.