Vazisubani Estate - Estate Collection - Rkatsiteli Dessert Wine 2017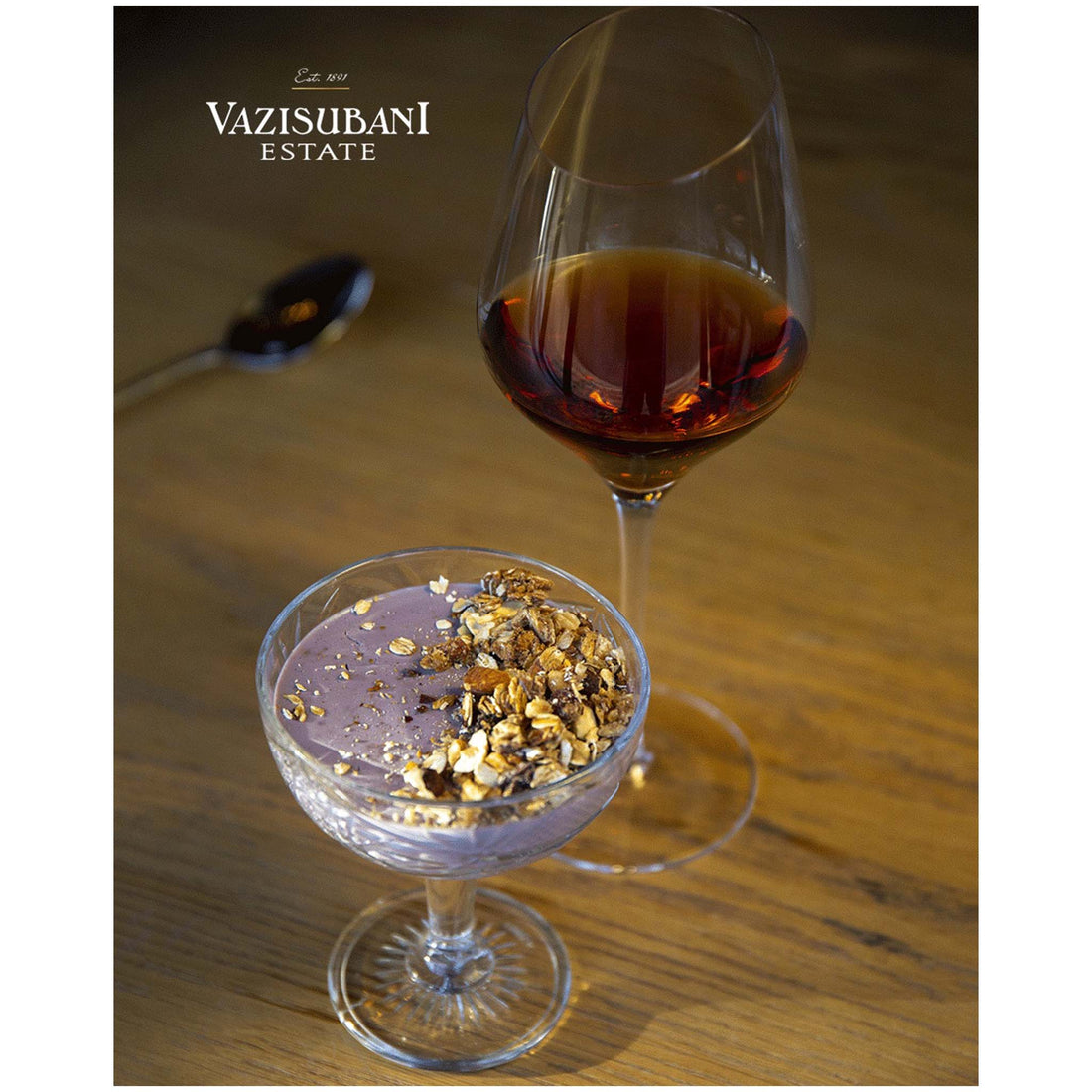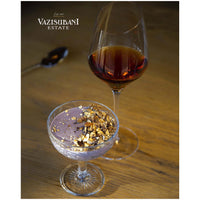 Vazisubani Estate - Estate Collection - Rkatsiteli Dessert Wine 2017
This exceptional Dessert Wine is  made from Rkatsiteli estate grown grapes. It shows deep amber color with golden edges. Aging aromas are well blended with a slight floral scent and those of dried fruit, figs, quince and spice. Long and smooth aftertaste still has an expressed liveliness, which makes it an outstanding dessert wine.. As it ages in the bottle it may develop some noble diamond-crystal deposits once again proving its genuine origin and handling
Impressive on its own. Pairs with numerous fruit salads, chocolates with nuts as well as botte. A perfect components for various styles of own recipe drinks and cocktails.
Serve at 14-18° C (57-64°F)
Over ripe grapes
Crushed, fermented and fortified.
Grape spirit added to 18%. Vol.
Aged and oxidized to reach the style
THE WINERY
Vazisubani Estate dates back to the 19th century and traces from one of Georgia's most storied and cherished family lines, Chavchavadze. The Estate has been meticulously restored over the last decade, emerging as a premier wine-tourism destination built around the palace, gardens, winery, marani (wine cellar) and 35 hectares of estate vineyards.
THE WINEMAKING
Under watchful management of one of Georgia's premier wine makers using state of the art facilities, grapes are harvested by hand and loaded to stainless steel tanks for fermentation, leaving on skins for 20 days. The Wine is fortified with grape spirit and aged, resulting in an elegant deep amber dessert wine.
THE VINEYARD & GRAPE
The grapes for this wine are estate grown, on the right bank slopes of the famed Alazani River in the Kakheti region. Vines are planted 1500- 1800feet elevation. Top soil is 14-16inches, black to loamy; Sub-soil is white clay with stony structure laying on a limestone strata with carbonated enclaves.
Rkatsiteli 'rik-kat-si-tell-ee' is one of Georgian classic and most popular whites through the ages.